A TITAN OF AFRICA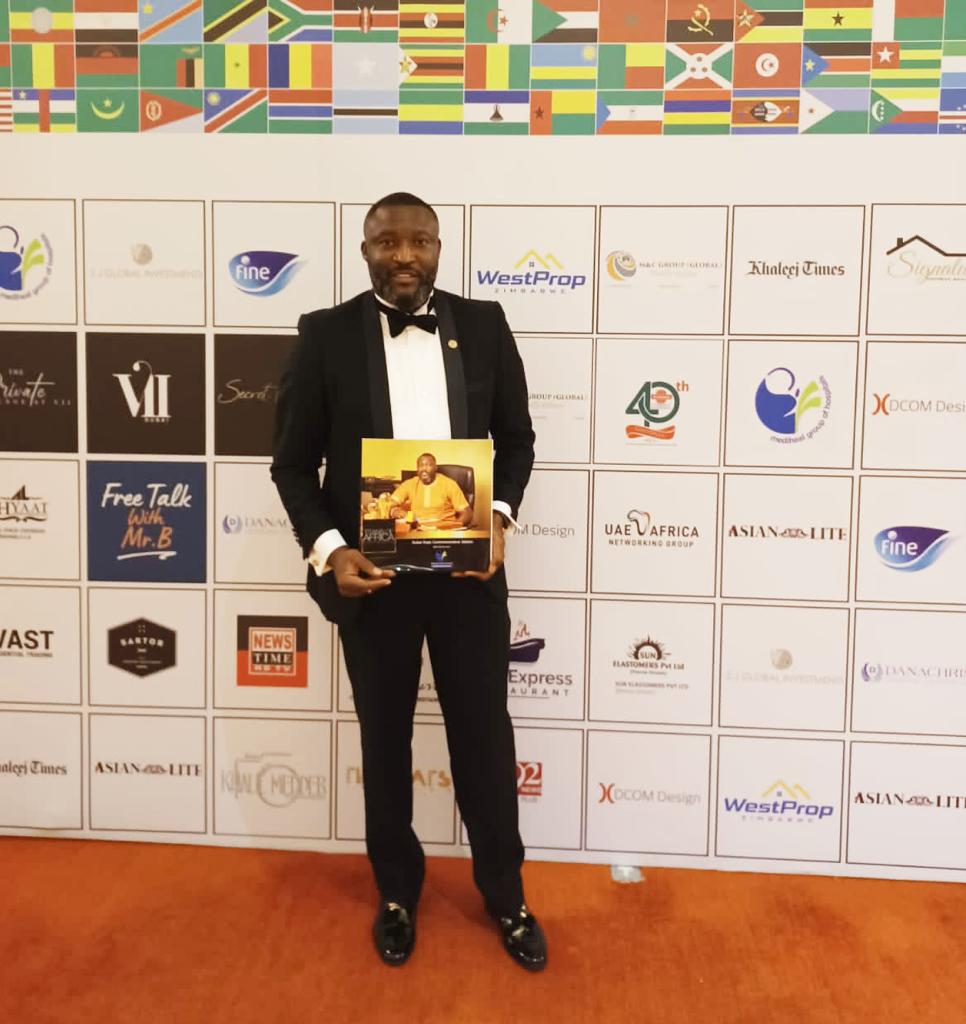 Reward for Hard Work, Sense of Direction, Innovative Tendency can never elude the persevering personality in any area of business endeavour. Such attributes fall at the doorstep of Businessmen whose approach to success is not relaxed.
The Group Chairman of M&C Group (Global) Mr. Michael Leslie Bartlett-Vanderpuye is one of such business characters and has been named one of the Titans of Africa at the just ended "Titans of Africa", book launch and gala dinner for his exceptional and notable role in business as a tool for community, national and international relations development. The event was held at Conrad Hotel, Dubai and was heralded with attendance of over 270 local, political and business leaders. A media coverage from 5 different countries was significant for a total of 25 titans from 17 countries in Africa.
DCOM Design FZE and UAE Africa Networking Group are the platforms that honour the Integrity and High Standards of Local and International active Business Leaders and Entrepreneurs in the diaspora and across Africa. They have made significant impact in the business field and have successfully overcome major obstacles that confronted them along the way to excel in their markets of operation. The two-day summit was under the patronage of His Royal Highness Sheikh Mohammed Bin Rashid Al Maktoum, Vice President and Prime Minister of the UAE and Ruler of Dubai. It brought together 17 African countries with a lineup of great speakers who spoke on the theme- 'Closing the investment Gap, One Vision Ended.'
"We must get echo from the surrounding- when we say we should get responses from all around- Africa has lot of potential – it needs great thinkers and Titans to take it forward"- Mr. Michael Leslie Bartlett-Vanderpuye, Group Chairman of M&C Group (Global), asserted.
---