AFRICA-DUBAI INVESTMENT BUSINESS SUMMIT AND INTERNATIONAL HONOURS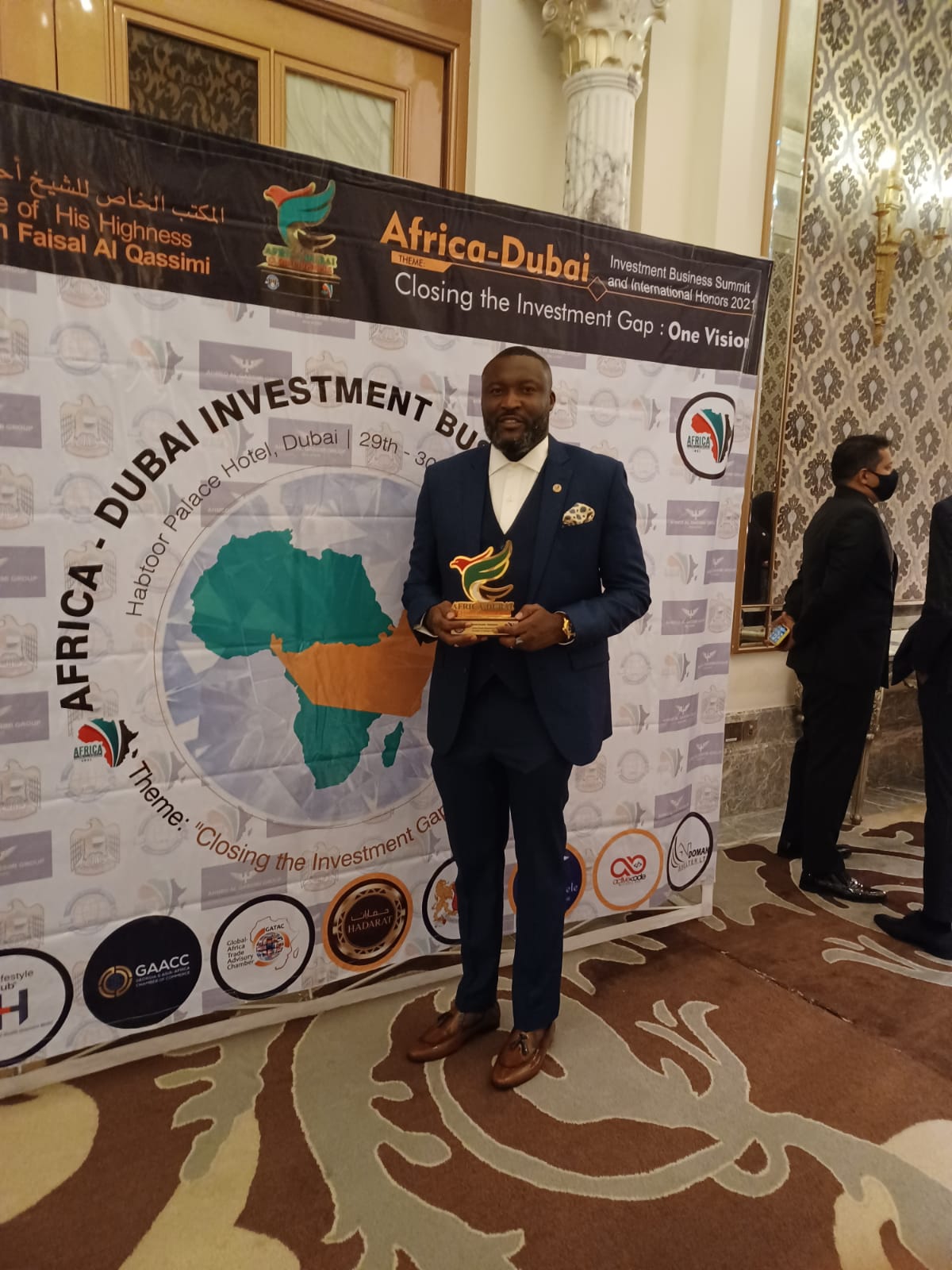 The maiden edition of a Global Conference focused on Trade and Investment Opportunities, The Africa-Dubai Investment Business Summit and International Honours honoured notable Businessmen at a Two-Day maiden event held at Habtoor Palace, Al Habtoor City-Dubai. It was organised by Africa World Business Centre (AWBC), a global organization empowering African entrepreneurs in collaboration with Leaders without Borders Development Centre (LWBDC) on the 29th and 30th September 2021 under the Dubai Expo's visionary statement, "Connecting Minds And Creating The Future".
The summit is a Global Elite Conference which seeks to celebrate Genius and Passion of Business Giants to connecting the world investors to leading decision-makers in the Middle East and the Africa Region (MEA). The Group Chairman of M&C Group (Global,) Mr. Michael Leslie Bartlett-Vanderpuye has been recognized as one worthy for such an honour and was awarded for his "Diversity And Inclusion In Business" cutting across the African Continent. In attendance were Dignitaries and high rank officials, namely: Royal family member of Sharjah- Sheikh Ahmed Bin Faisal Al Qassimi, Ras Al Khaimah from the United Arab Emirates, Ministers, Political leaders, some members of the Diplomatic Corps, Senior-Level Government officials from the Middle East and Africa. Delivering a speech after his award, Mr. Bartlett-Vanderpuye said "M&C Group is about bringing the Businesses of Africa to the World, we are concerned with applying the best practices, selling Africa on the best platforms.
He intimated that investors must use the right channel and make investments in Africa. It is not for any reason that every country or continent is interested in Africa, the best reason is that Africa has something. Another reason is that we are blessed and Unique. With the Right Structures and Right people like us who are leaders will put the Right perspectives to give them the right Africa. Personally, this is an honour that I will like to use to assure the team that we will continue to sell Africa and market Us on the best platforms in order to lead Investors to go through the Right Channel. As I always say, if anybody wants to invest anywhere, Research, Study and do good Business", he added.
---