GLOBAL GOLD CONVENTION.
---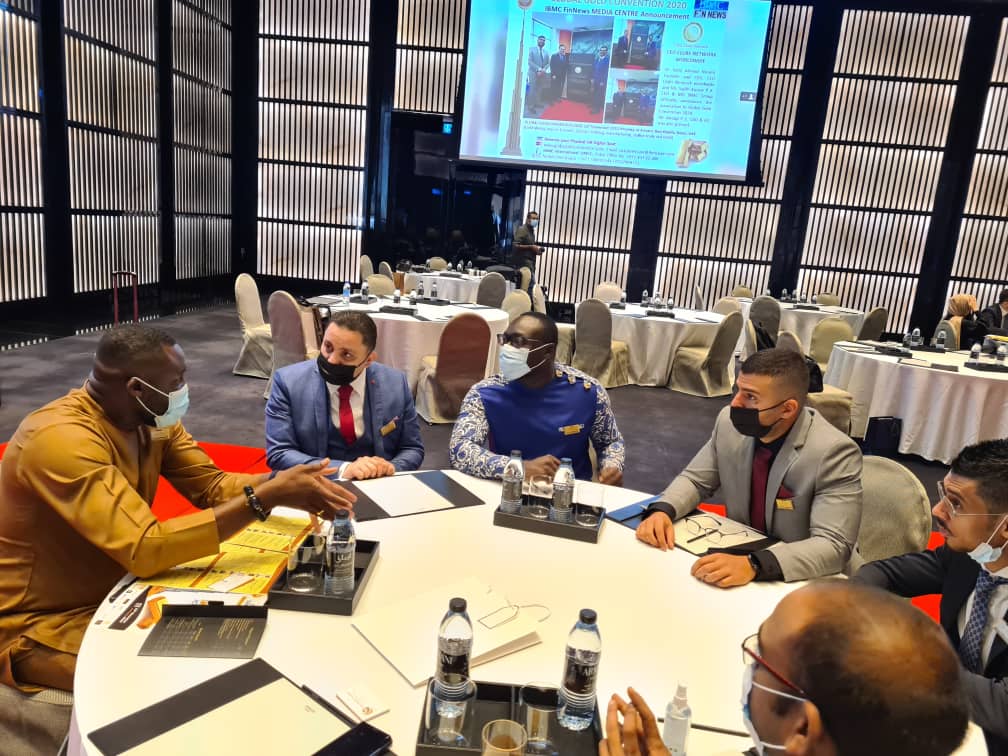 23rd November,2020
---
IBMC Financial Professionals Group, UAE has today 23rd November, 2020 opened The Gulf Cooperation Council's Largest Gold Convention, . The Convention is an International Event being held at Armani Burj Khalifa, Dubai-UAE, with the Objective to Network and Engage in bilateral trade across the Globe.
The High-Level Event seeks to highlight Gold Mining, Gold Transportation, Gold Trading, Jewelry Trading and Commodity Exchange. With over 600 Delegates and about 15 Exhibitors, the Convention has in attendance Diplomats, Ministers, Government Departments, UHNI Business Individuals, Top Industry Leaders from Gold Mines, Refineries, Jewelers, Traders and Import and Export Companies from around the world. M&C Group is being represented by its Group Chairman, Mr. Michael Bartlett-Vanderpuye.
---
INTERVIEW WITH THE GROUP CHAIRMAN OF M&C GROUP (GLOBAL) AT GLOBAL GOLD CONVENTION 2020
---
---
---
---
BLACK BUSINESS LIFE INTERVIEWS GROUP CHAIRMAN OF M&C GROUP GLOBAL, MICHAEL LESLIE BARTLETT-VANDERPUYE
---