M&C GROUP (GLOBAL) DONATES TO DIVISIONAL COMMAND OF THE GHANA POLICE SERVICE – EAST LEGON
---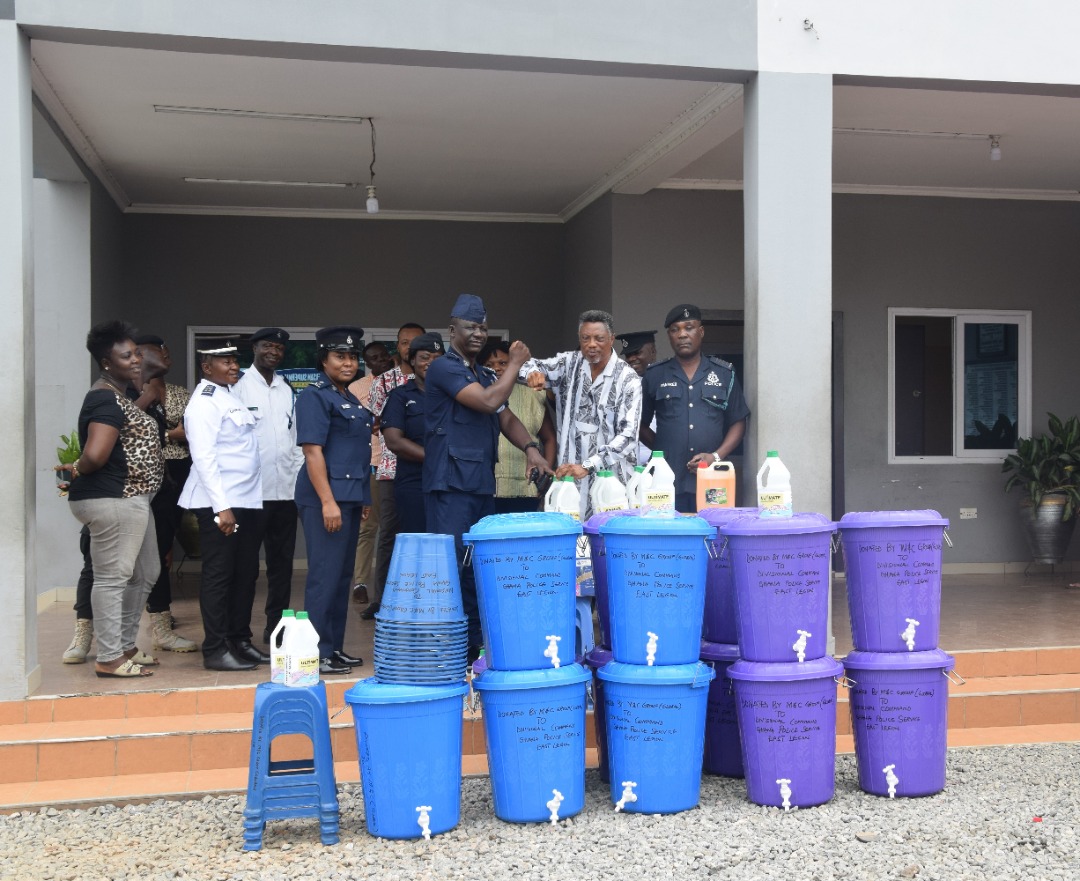 ---
M&C Group Global has responded in a positive way to finding ways to limit the spread of the dreaded Corona Virus.
The Divisional Command of the Ghana Police Service in East Legon was chosen to benefit from the Management's Corporate Social Responsibility by receiving our donation of Veronica Buckets, Plastic Buckets, Plastic Stools, Liquid Soap Detergent and Sanitizers to support the quest for hygienic procedures.
The donation was received by a host of elated officers of the Divisional Command led by the District Commander, Chief Superintendent S. S. Okunor on behalf the Divisional Commander who was absent on official duty elsewhere.
Management takes this opportunity to advise everybody to show concern because Corona Virus is no respecter of persons either in an institution or walking in the streets. Everyone of us needs to stay healthy by observing simple hygiene.